When you're in the market for new countertops, choosing a sink is probably not at the top of your list. However, selecting the right sink can make all the difference in your kitchen. There are various sink materials to choose from, but two of the most popular options are stainless steel and composite sinks. Let's consider between Stainless steel or Composite kitchen sink.
Stainless Steel Sinks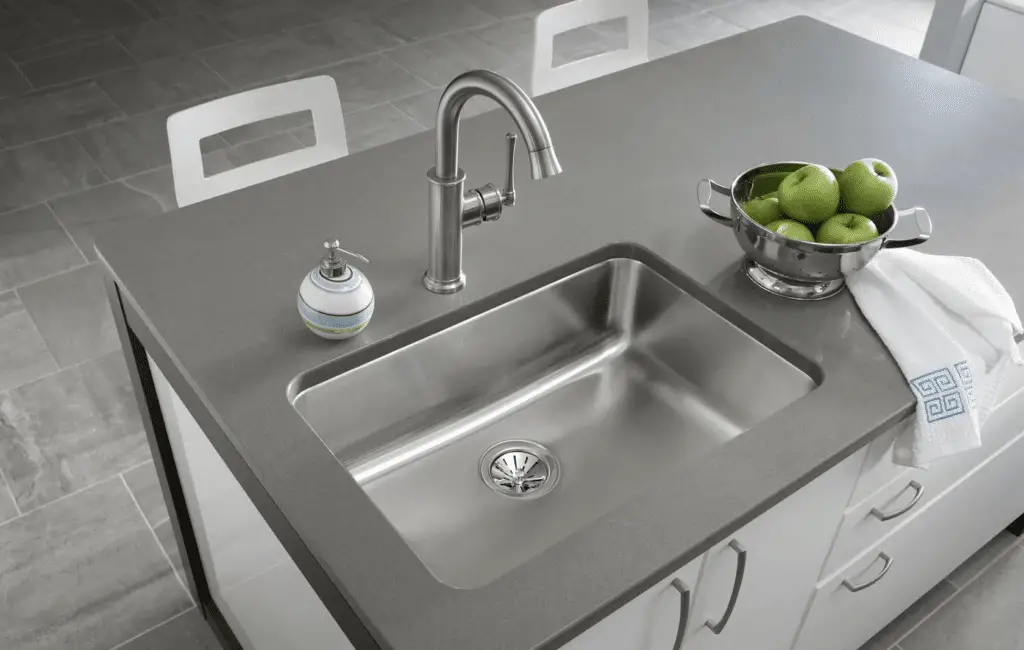 Stainless steel sinks have long been popular due to its durability, inexpensive cost, and elegant appearance. They are made of steel and chromium, which makes them resistant to rust and corrosion. Here are some more advantages of stainless steel sinks:
Not all stainless steel sinks are created equal
Stainless steel sinks are some of the most economical sinks out there, but don't be fooled. Some of them are chintzy pieces of crap that dress themselves up in fancy boxes and cursive labels. They're like sirens calling out to lost sailors, but trust me, you don't want to be a lost sailor when it comes to buying a sink.
Stainless steel sinks buying guide
So, how do you choose a good quality stainless steel sink? Well, there are a few things to look for.
Composite Sinks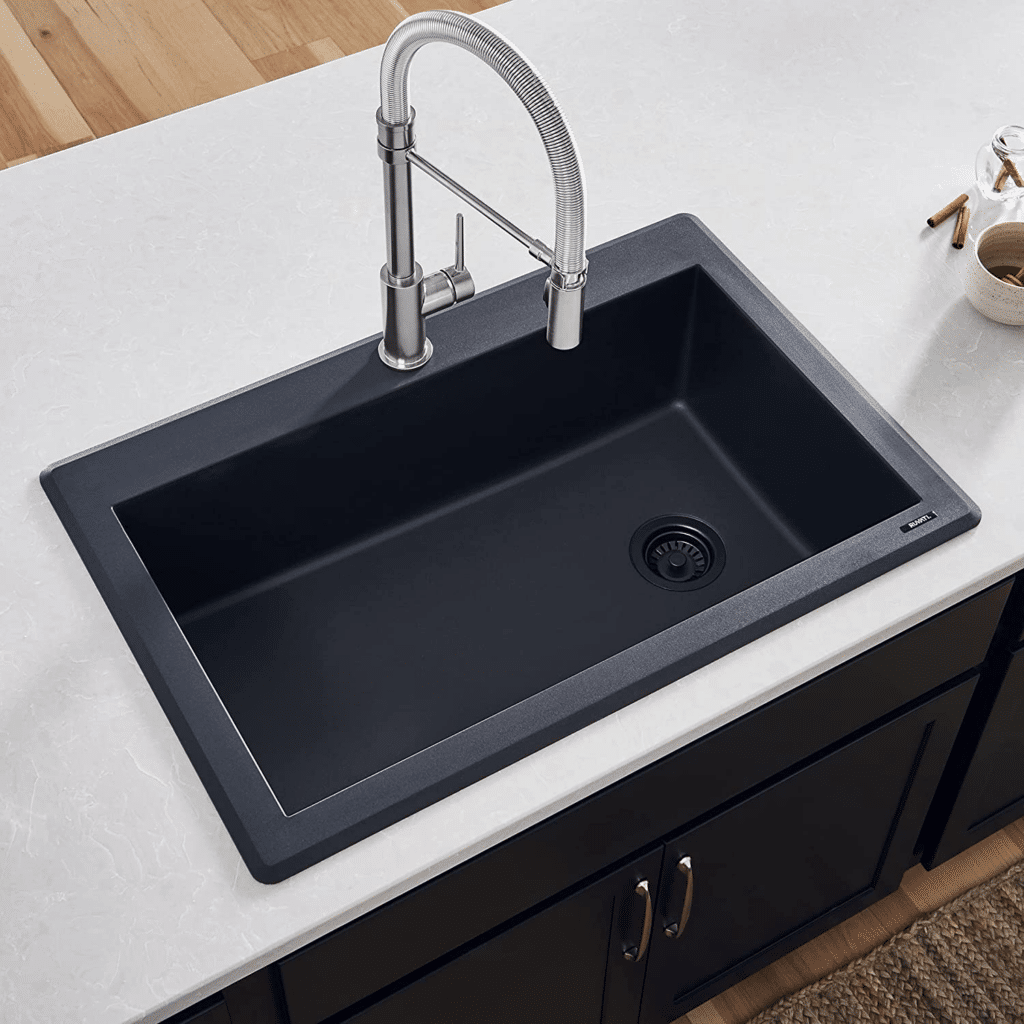 Now, let's talk about composite sinks. Maybe you've never heard of them before, or maybe you've heard the term but you're not sure what it means. Well, let me enlighten you. Composite sinks are made from 80% natural stone and 20% resin, which means they're hard. Real hard. Like being nice to your Uncle Frank at Thanksgiving hard. But that's a good thing, because they're also the most scratch and stain resistant sinks on the market today. Here are some more advantages of composite sinks:
Something we must correct about composite sinks
One thing to keep in mind with composite sinks is that they're not completely scratch and stain proof. You'll still need to use common sense when it comes to cleaning and maintenance. But seriously, these things can handle kitchen abuse like Chuck Norris can handle a rogue band of angry ninjas.
Now, I know what you are thinking. "But, what about the cost?" It's true that composite sinks tend to be a bit more expensive than their stainless steel counterparts. However, when you consider the fact that they are much more durable and have a longer lifespan, the cost difference becomes much less significant.
Composite sinks buying guide
Choosing a good quality composite sink requires some careful consideration. Here are some key factors to look for:
Conclusion – Stainless Steel or Composite Kitchen Sink?
So, what's the bottom line? When it comes to choosing a kitchen sink, there are certainly a lot of options out there. But in my experience, stainless steel and composite sinks are the best choices for most homeowners.
Stainless steel sinks are affordable, easy to clean, and come in a wide variety of styles and sizes. Composite sinks, on the other hand, are incredibly durable and scratch-resistant, and can be found in a variety of colors to match any kitchen. Think about what you need and pick the best fit for you!
Looking for more options, read our comprehensive guide about choosing a kitchen sink.