One of the most important considerations you'll have to make when selecting a kitchen sink is whether to go with undermount sink vs topmount sink. While topmount sink was once the more typical choice, undermount sink has grown in favor in recent years.
In this post, we'll look at the distinctions between these two types of sinks to help you decide which is best for your small kitchen.
What is a Topmount Kitchen Sink?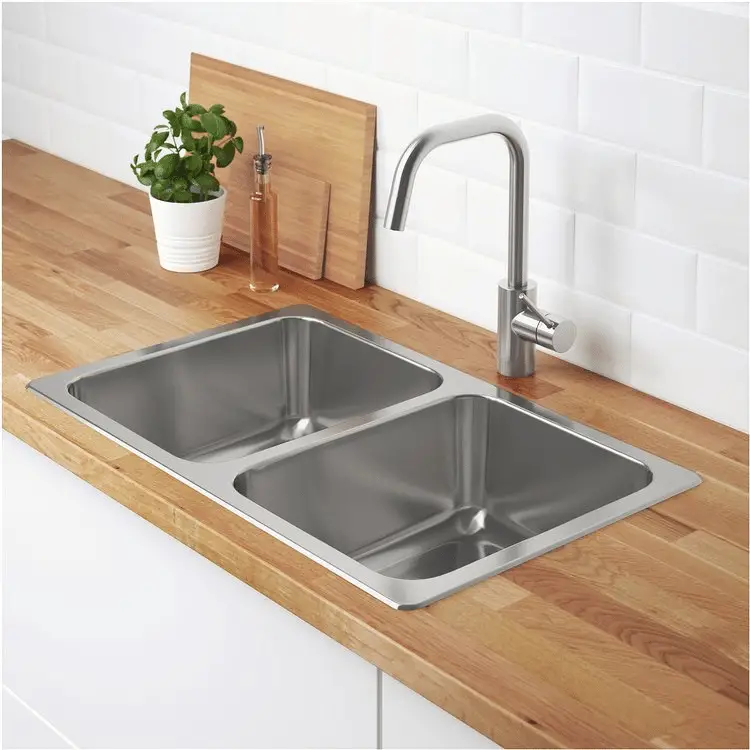 Topmount sinks, which are also sometimes called "drop-in" sinks, are put in by dropping them into a hole in the countertop. The rim of the sink rests on top of the countertop, with the basin hanging below. Topmount sinks are usually easy to put in and are a great choice for people who want to replace an old sink.
Pros of Topmount Sink
Cons of Topmount Sink
What is an Undermount Kitchen Sink?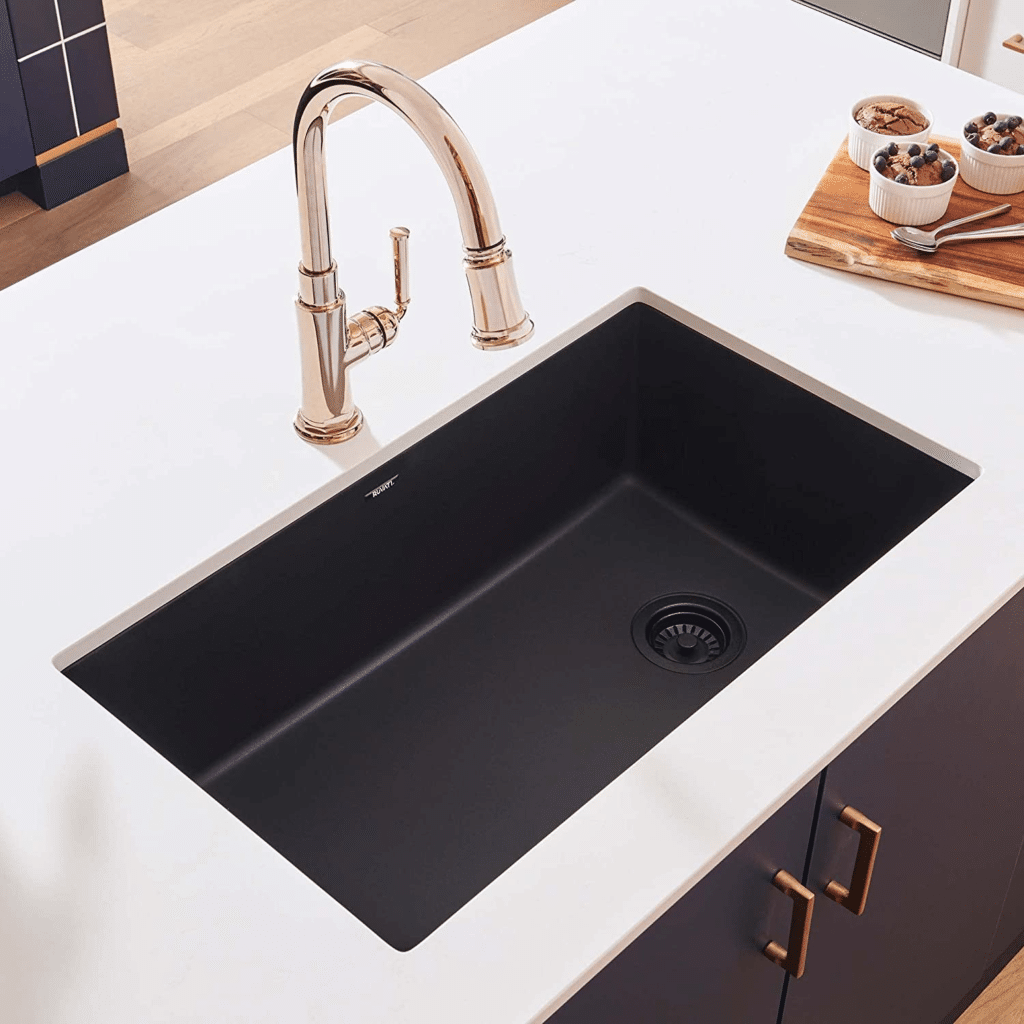 Undermount sinks are sinks that are installed beneath the countertop. Instead of the sink's rim resting on top of the countertop, it is held in place by brackets or other mounting hardware on the underside. Because there is no rim or lip around the sink, it has a sleek and modern appearance.
Pros of Undermount Sinks
Cons of Undermount Sinks
Modern Trend of Kitchen Sink: Which One is More Favored?
Undermount kitchen sinks have become a popular choice for modern kitchen designs in recent years. Many homeowners and designers like undermount sinks because of their sleek and seamless appearance, which produces a clean and modern vibe in the kitchen.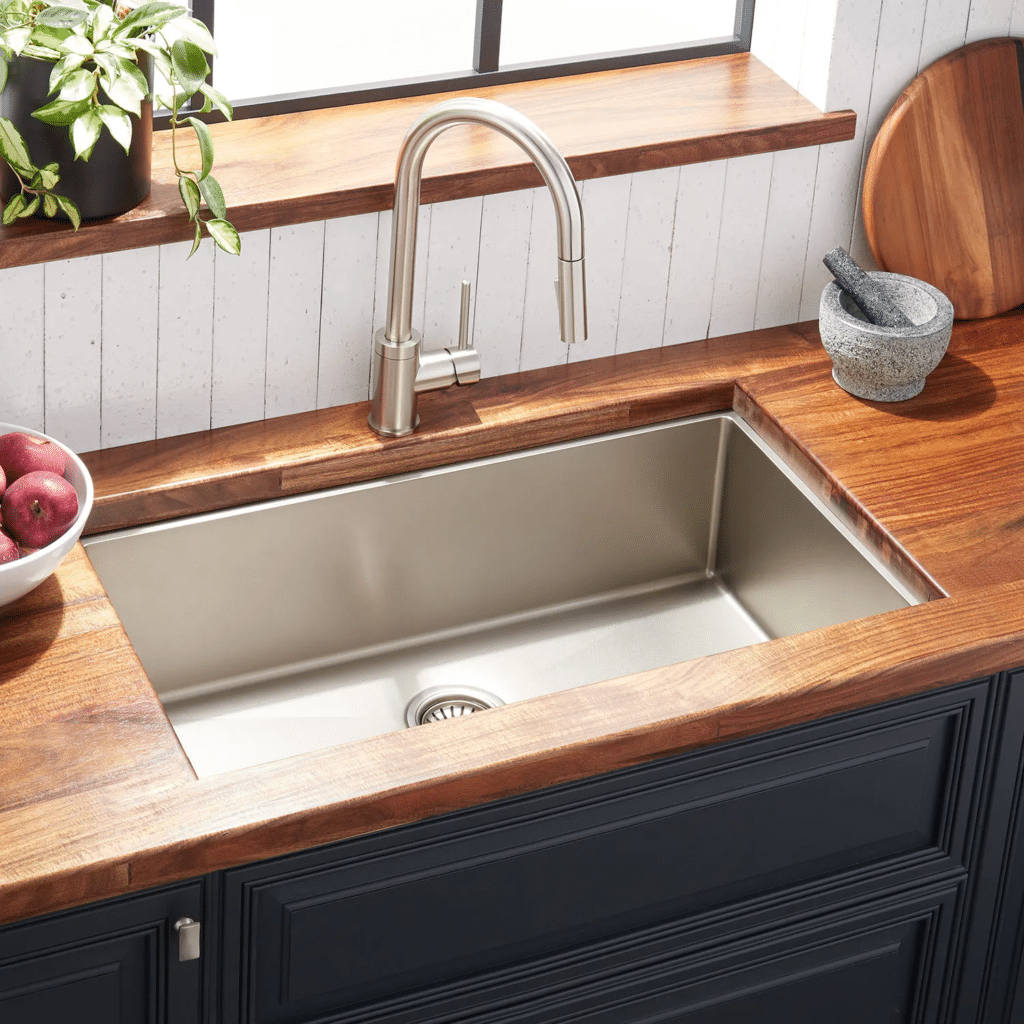 Undermount sinks have surpassed topmount sinks in popularity in modern kitchen designs. They are especially popular in high-end kitchens that have finishes like granite, marble, or quartz. Undermount sinks give the kitchen a touch of elegance and sophistication by giving it a smooth, clean look that goes well with these high-end finishes.
Undermount Sink vs Topmount Sink in a small kitchen
If you have a little counter space, like in a mobile home kitchen or small condo kitchen, an undermount sink may be the best choice. Because there is no rim or lip surrounding the sink, it enables a smoother and more continuous transition from the counter to the sink. This can create the illusion of more counter space while also making the area feel less congested.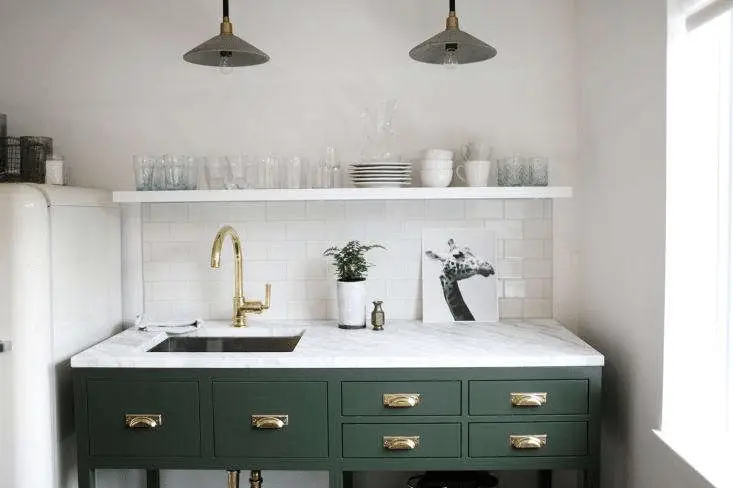 If you have an older countertop that needs to be replaced, a topmount sink may be the more cost-effective option. Topmount sinks are less difficult to install and require less work, which might save you money on installation. Furthermore, if you plan to rent or sell your house soon, a topmount sink may be the more practical option, as it is more typically seen in rental properties and is often preferred by buyers.
Conclusion
In conclusion, while both top mount and undermount sinks have advantages and disadvantages, the present trend of selecting small kitchen sink appears to favor undermount sinks due to their sleek and seamless appearance.
Finally, deciding between an undermount or topmount sink for a small kitchen comes down to personal style, price, and the unique needs of your kitchen.