If you're anything like me, you know that the kitchen is the heart of the home, even if it's a cozy one.
As the owner of a condo, I've spent a lot of time trying to make the most of my small kitchen. That's why I'm here to share some of the tricks I've learned along the way to help you with condo kitchen remodeling.
Are you ready? I'm certain I am!
Pick Modern Condo Kitchen Layout Options
The bread and butter of every small condo kitchen are design elements and layout choices. It's all about making the most of what you've got when it comes to constructing a kitchen in a tiny space. This means that you have to be creative with your layout and design and think outside the box. Let's see what's trending among modern condo kitchen designs.
Galley Layout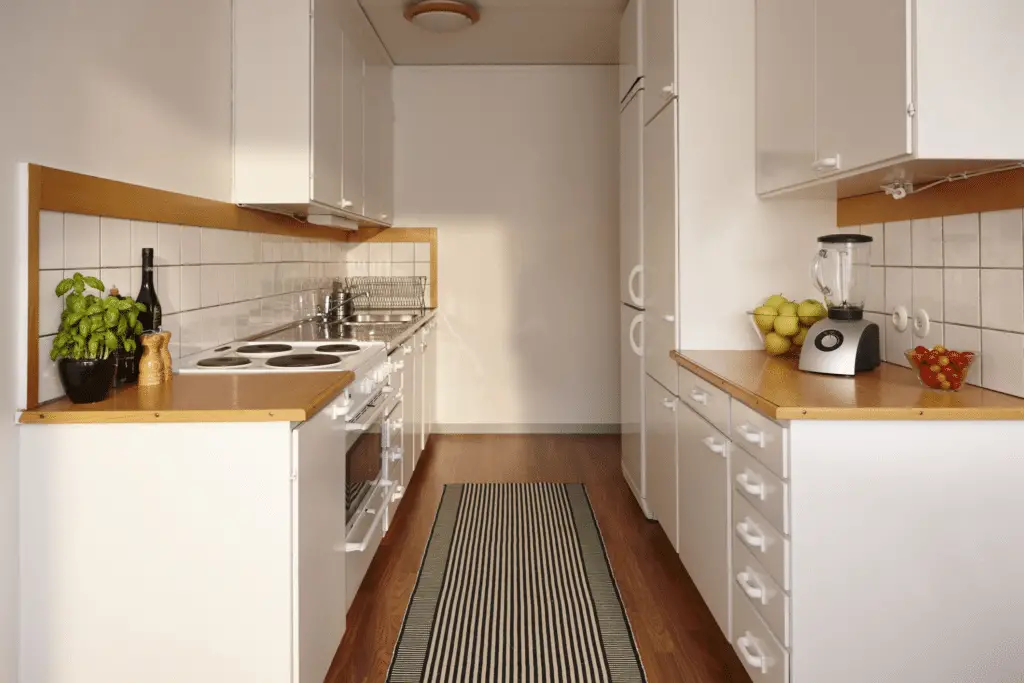 A galley layout has two counters next to each other and a narrow path between them. This layout is ideal for those who have limited space but still want an efficient and functional kitchen. It's also great for people who prefer to have their cooking and preparation areas separate.
L-shaped Layout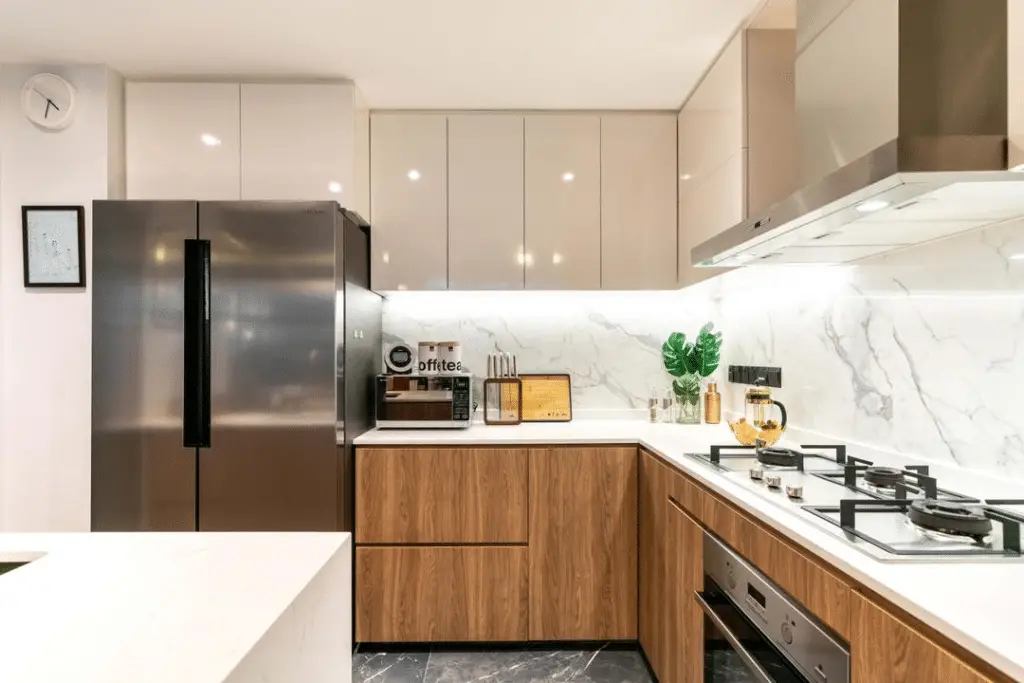 By arranging cabinets and appliances in an L-shape, this layout clearly separates the kitchen from the dining area and gives you enough counter space to prepare food. A condo kitchen with an L-shaped layout is ideal for individuals who wish to optimize space without sacrificing style.
U-shaped Layout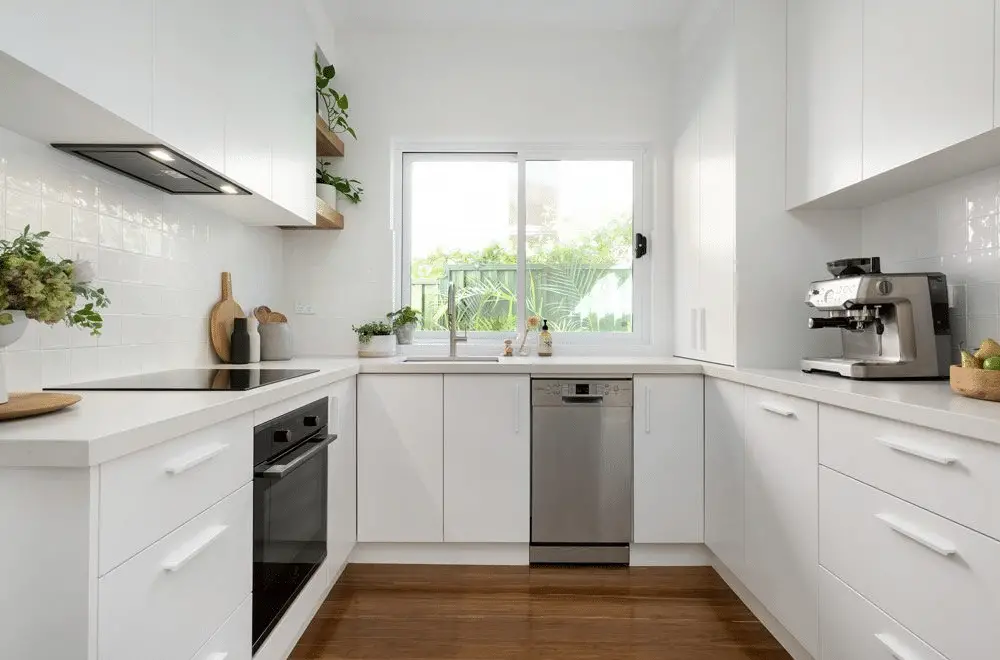 Another popular interior design style that is widely utilized in kitchens is the U-shape layout. The kitchen cabinets, appliances, and countertops are arranged in a U-shape, with the sink in the center.
This layout makes the most of counter and storage space, making it a great choice for kitchens with a lot of room or for people who like to cook and host parties. The U-shape also allows for clear traffic flow and efficient use of space, while creating a functional and stylish environment.
Creating an open-concept kitchen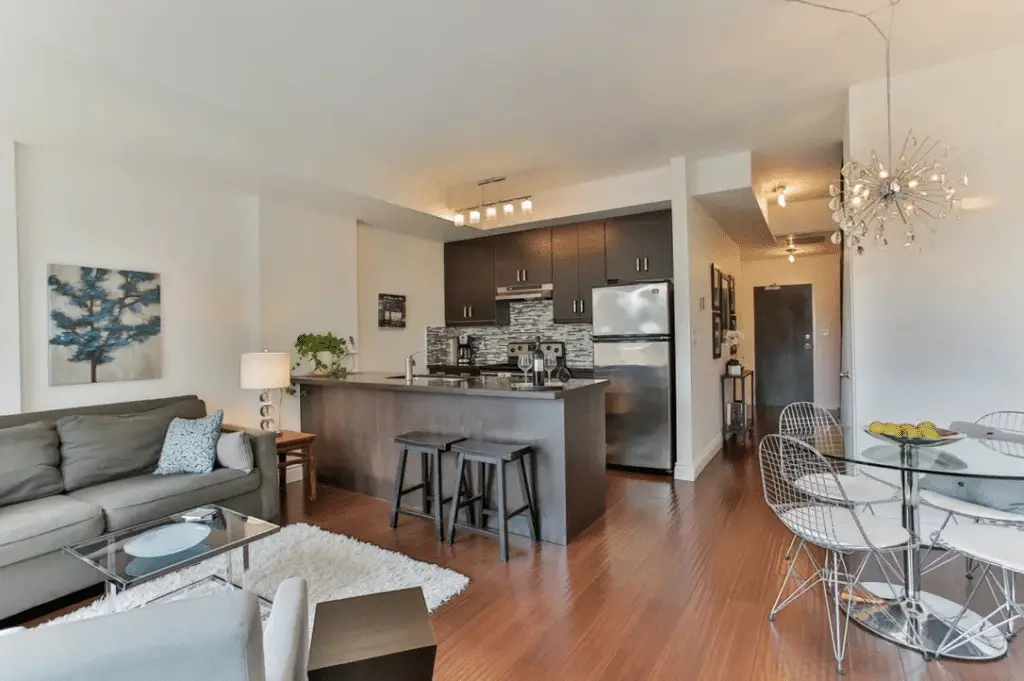 Ah, the elusive open-concept kitchen – it's the dream of every homeowner who wants to cook, entertain, and live in one seamless space.
If you want to open up your kitchen, the first step is to talk with a contractor or designer to see if the project is feasible. Once you've received the go-ahead, it's time to get creative with your design selections!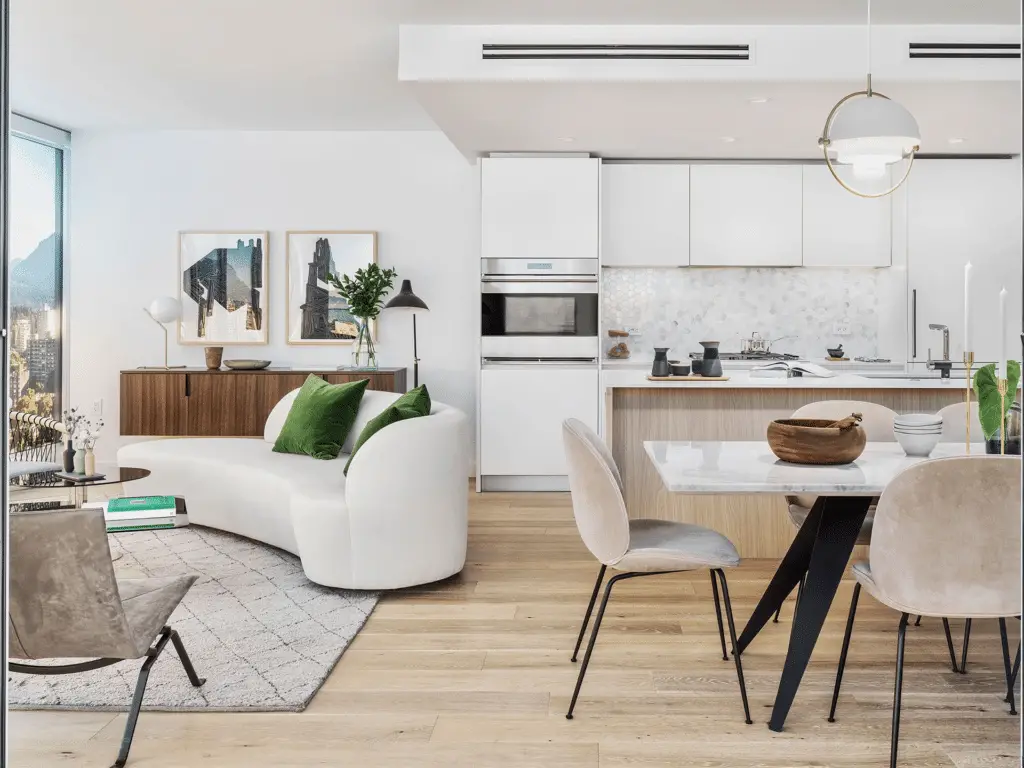 Try knocking down walls and adding an island or breakfast bar to create a focal point for cooking and socializing. Don't forget about lighting. – pendant lights or a statement chandelier can help define your space and give character to your kitchen.
Of course, there are some negatives to consider, such as noise and cooking odors penetrating the rest of your home, but with a little design and care, an open-concept kitchen can be a game-changer for your home and your lifestyle.
Functional upgrades
Once you've decided on the best layout for your condo kitchen ideas, the next step is to think about functional upgrades that will make it work better and use its space more effectively.
Cabinetry and wall cabinets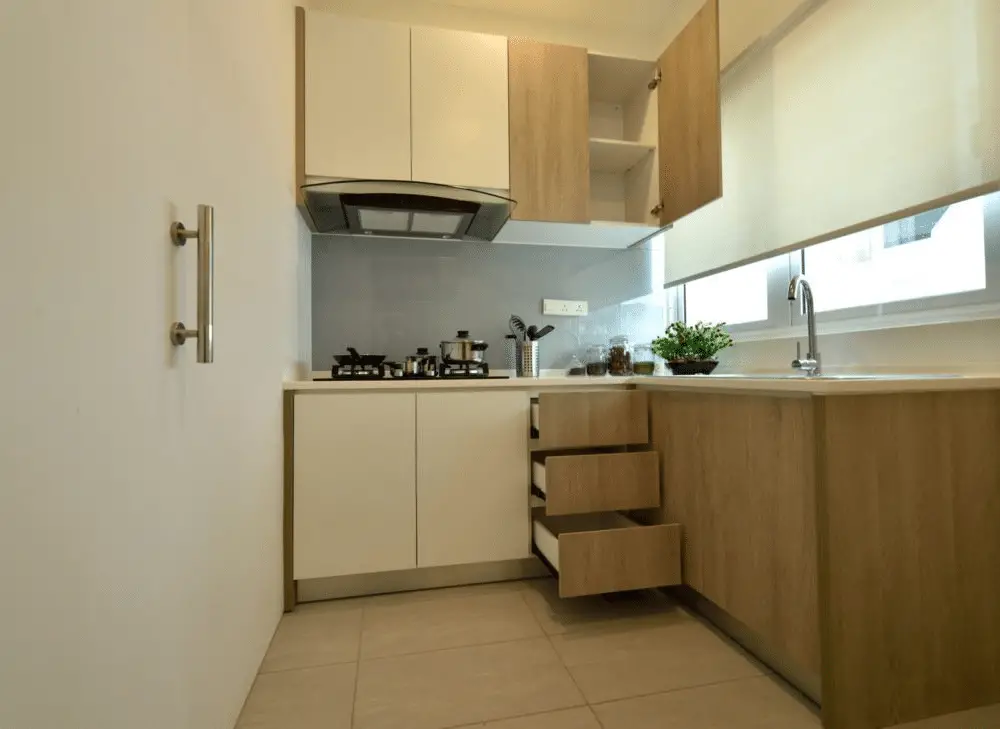 If you want to modernize your area, you should invest in custom condo kitchen cabinets and wall cabinets that use every available inch of space.
This not only adds a sense of class to your kitchen, but it also frees up counter space and creates a more smooth flow.Try adding pull-out shelves and organizers to make the most of deep cupboards or installing built-in spice racks to keep your spices within easy reach.
Backsplash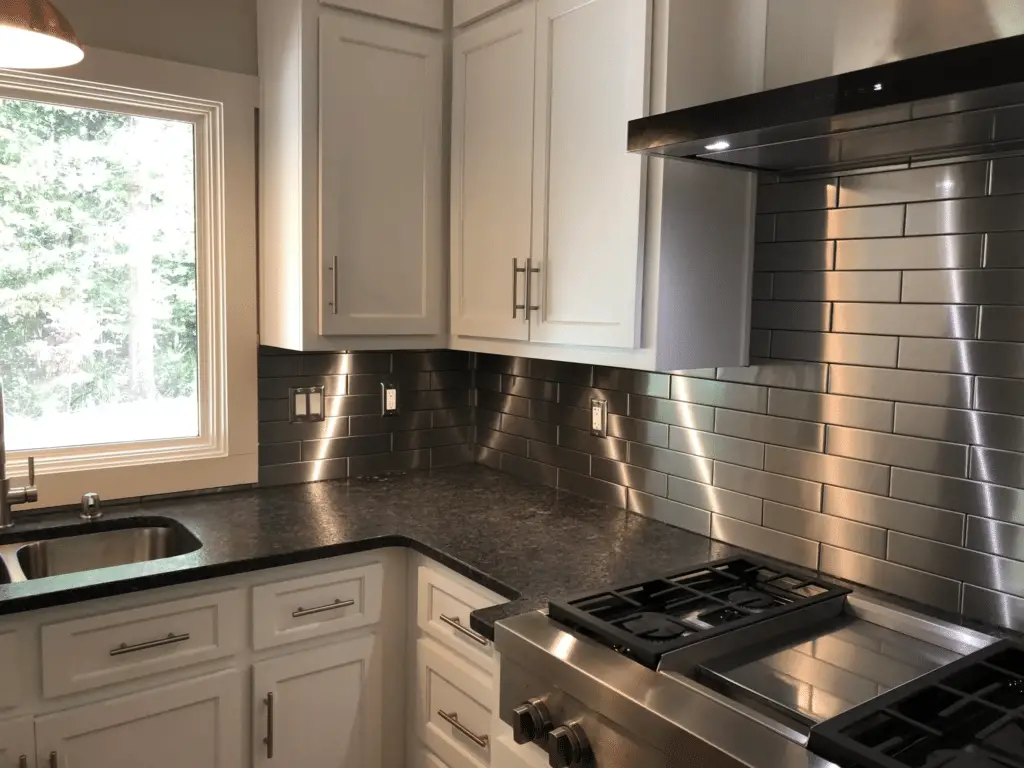 When choosing a kitchen backsplash for your condo, you should think about both how it looks and how it will work. Choose an easy-to-clean and maintain material, such as ceramic or glass tiles that can endure heat and moisture. A backsplash made of stainless steel or aluminum can also be a great choice for a sleek, modern look that is durable and easy to clean.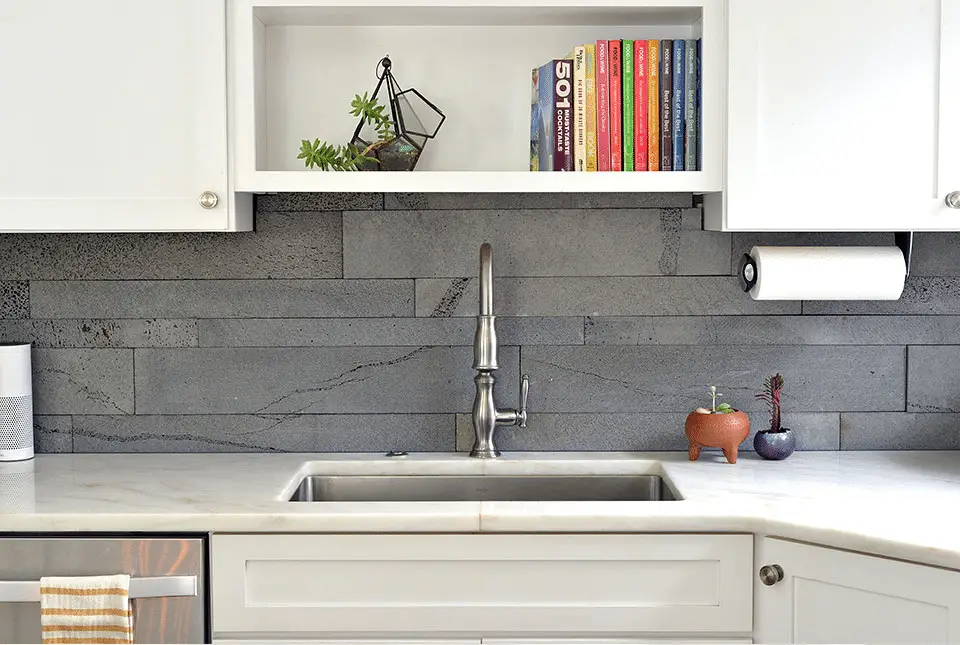 Consider the size and layout of your kitchen. A larger tile size can make a small space feel more open and expansive, while a smaller tile size can lend texture and complexity to a larger kitchen. Therefore, the objective is to select a backsplash that not only complements your design taste, but also meets your everyday functional demands in the kitchen.
Statement kitchen lights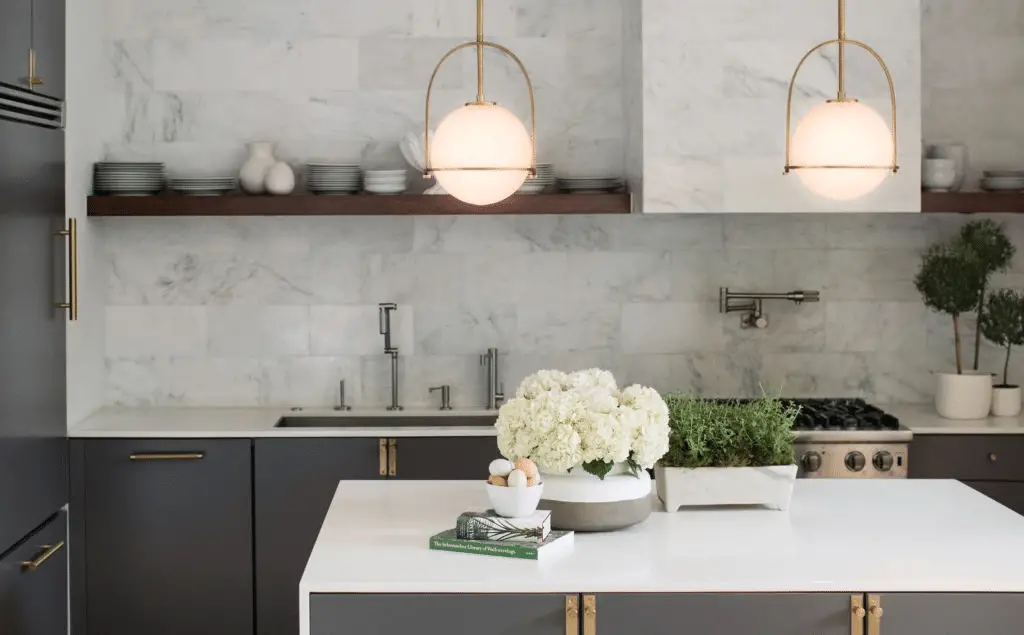 Let's speak about statement kitchen lighting – the ideal method to bring flair and pizzazz to your kitchen! Choose a chandelier or pendant light with an eye-catching design or unusual shape if you want to make a big statement.
A light fixture that looks like it came from the past can add charm and personality to a modern kitchen, while a light fixture that is sleek and modern can elevate a more traditional space. And don't be afraid to experiment with color—a splash of bright hues can be just what your kitchen needs to stand out.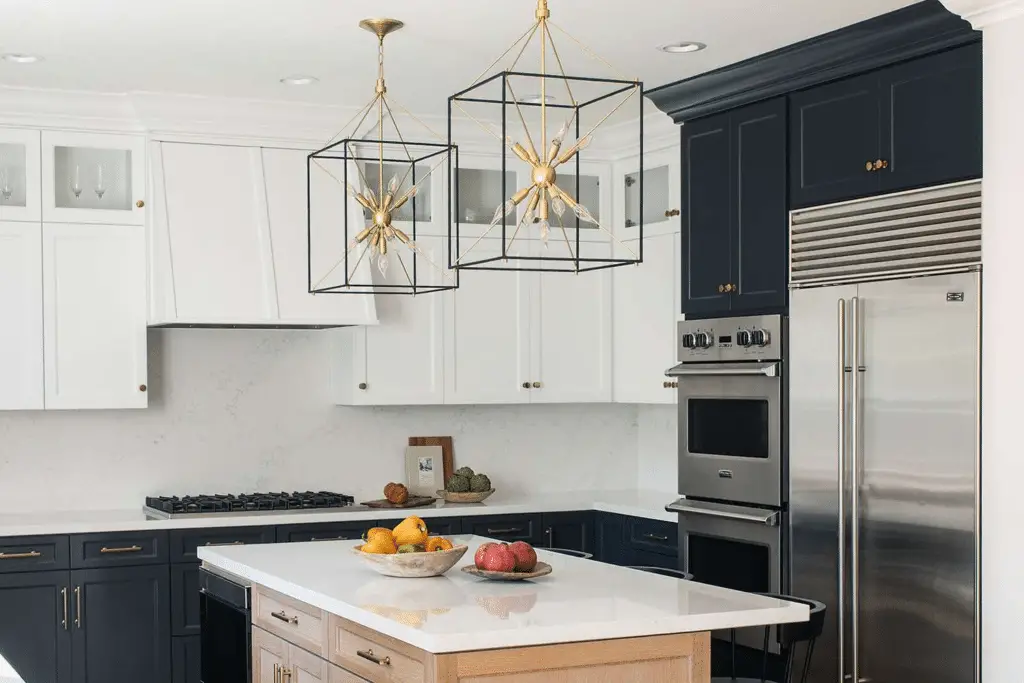 Consider how your lighting will be used: under-cabinet lights can provide task illumination for meal prep and cooking, while dimmer switches can provide a pleasant setting for entertaining.
So, whether you're a fan of industrial chic or bohemian glam, there's a statement light out there for every taste and style.
Updating kitchen flooring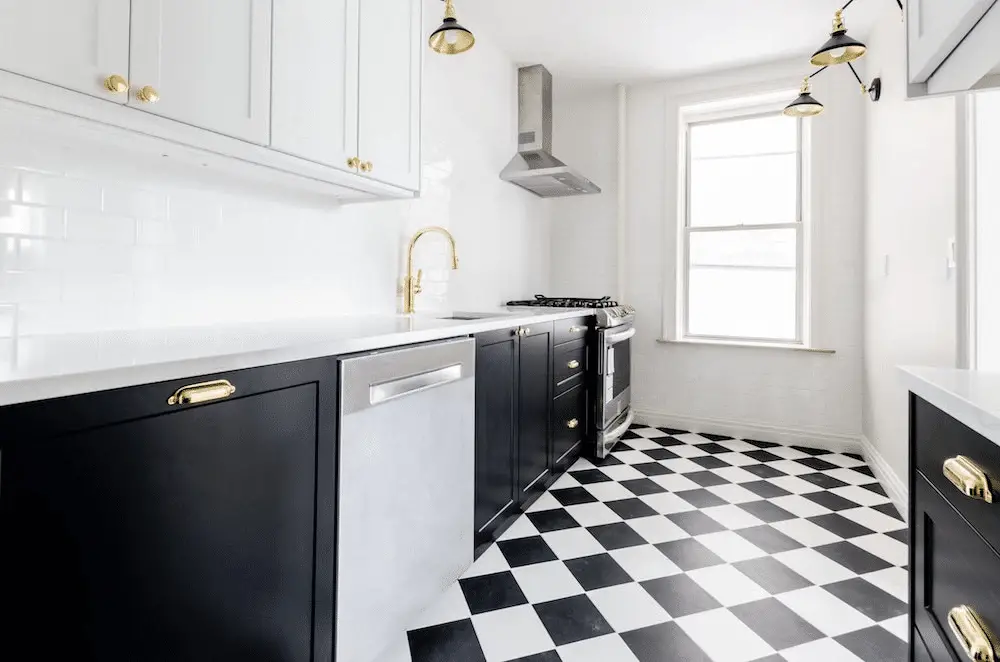 If you're thinking about replacing the flooring in your kitchen, you're in for a treat! A new floor plan can not only add serious elegance to your kitchen, but it can also make your home feel fresh and new.
Still, with so many choices, it can be hard to figure out which type of flooring is best for you.
Choose engineered wood flooring if you like the look of hardwood. It has the classic look of solid wood with improved durability and moisture resistance.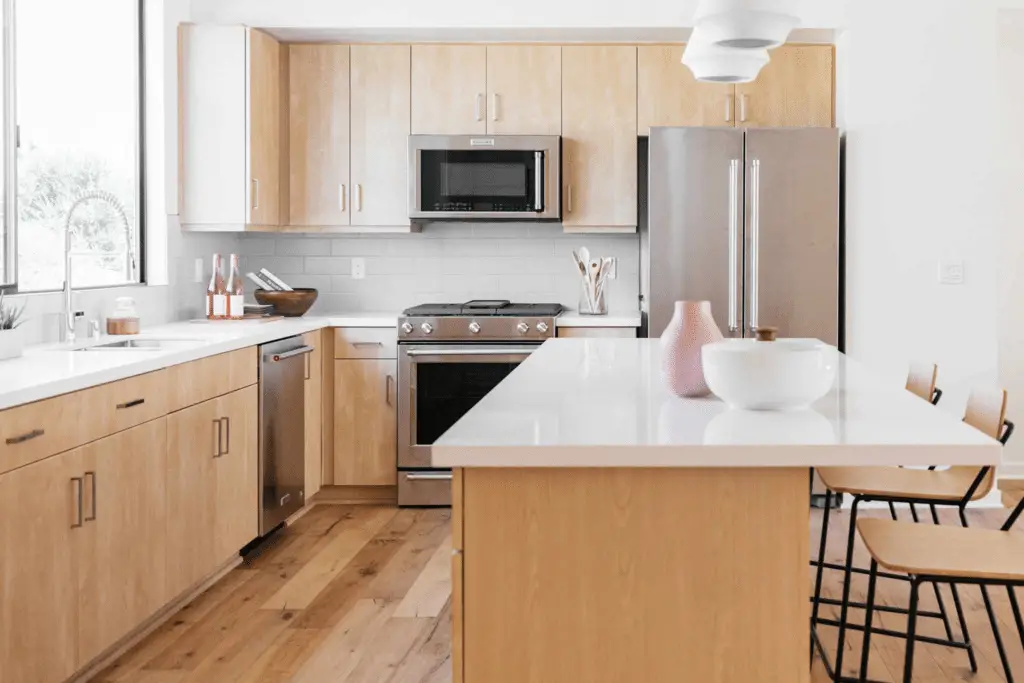 If you want a sleek and modern look, choose a polished concrete floor. This will give your room a trendy, industrial feel. You can't go wrong with ceramic or porcelain tile for the utmost in durability and ease of washing.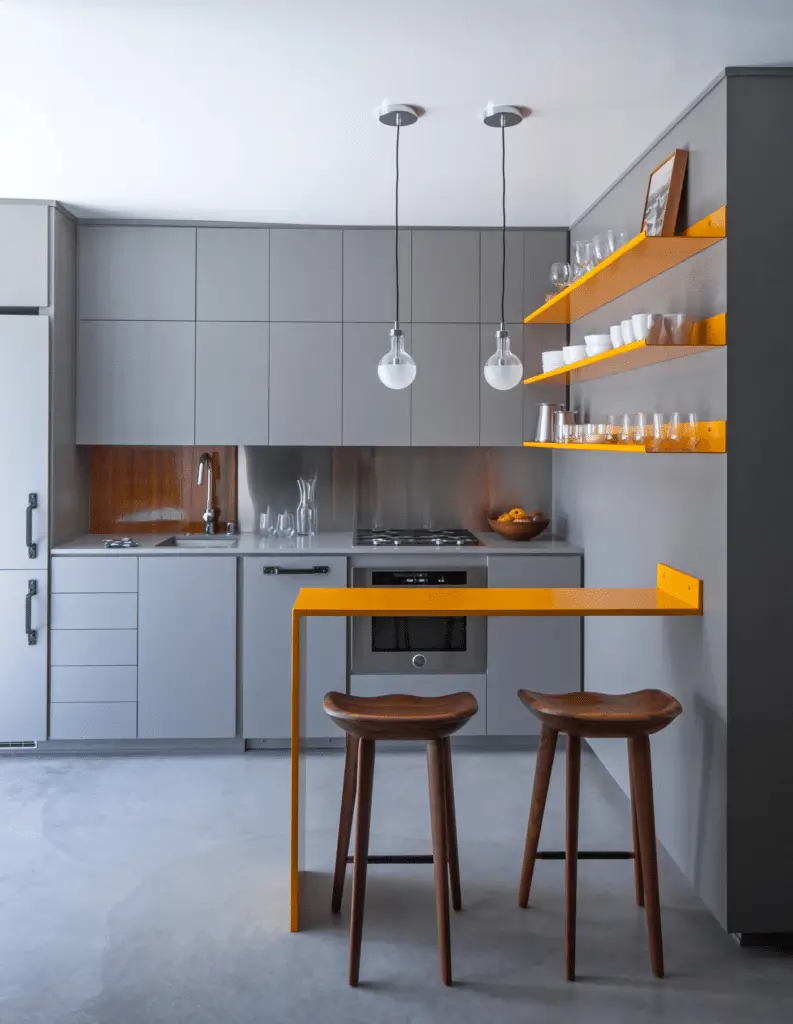 But no matter what kind of flooring you choose, keep its usefulness in mind. For safety, you need a material that won't slip, and in a busy kitchen, you need a material that can handle spills and stains.
Use undermount sink and add modern faucets
Say goodbye to your old, boring sink and hello to a kitchen update that will make you feel like a culinary pro! By switching out your old sink for an undermount one and putting in new faucets, you can quickly turn your boring kitchen into a contemporary kitchen star.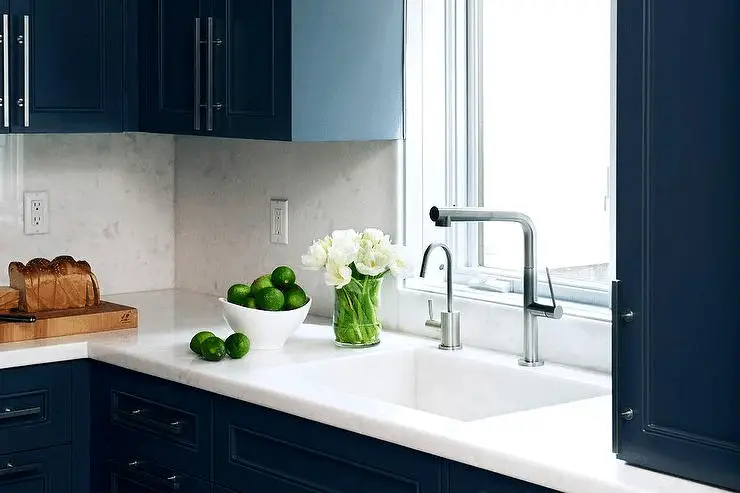 An undermount sink has a sleek, smooth appearance that is not only aesthetically pleasing but also makes cleaning up after meal preparation a breeze. To make cooking and cleaning even easier, modern faucets come with features such as touchless sensors and pull-down sprayers.
With so many different types and finishes to choose from, you're sure to discover a combination that suits your personal taste and preferences.
Related post: Undermount Sink vs Topmount Sink. Which Is Right?
Incorporating peninsulas or islands
Adding a peninsula or island to your kitchen can improve its utility significantly. It adds more counter space for food preparation and may be used as a casual eating area or a gathering place for friends and family.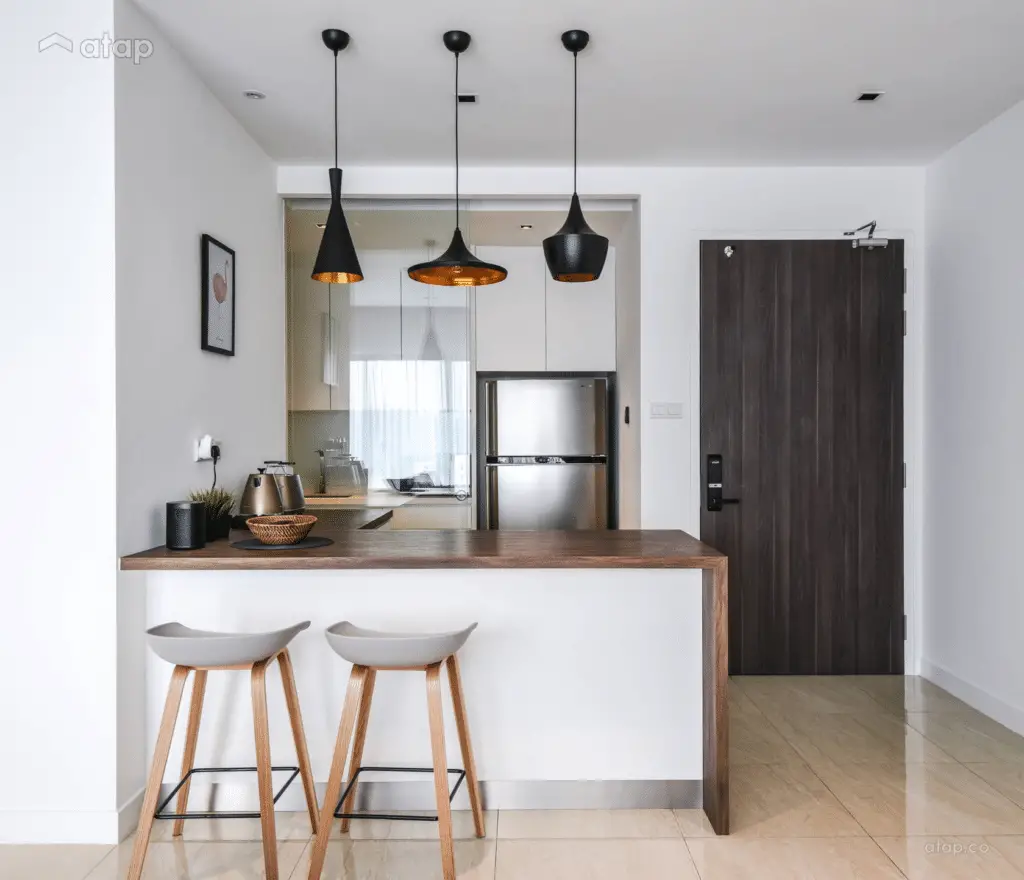 You may easily locate a peninsula or island that fits your kitchen's layout and design with a variety of sizes and shapes to pick from, or simply check out our latest post about small kitchen island ideas.
It can also serve as a beautiful focal point in the space, making it an ideal addition to any kitchen renovation project.
Use compact and multi-function appliances
When it comes to designing a functional kitchen, the right appliances can make all the difference. Compact and multi-function appliances can save valuable counter and storage space, while still providing all the necessary features and functions.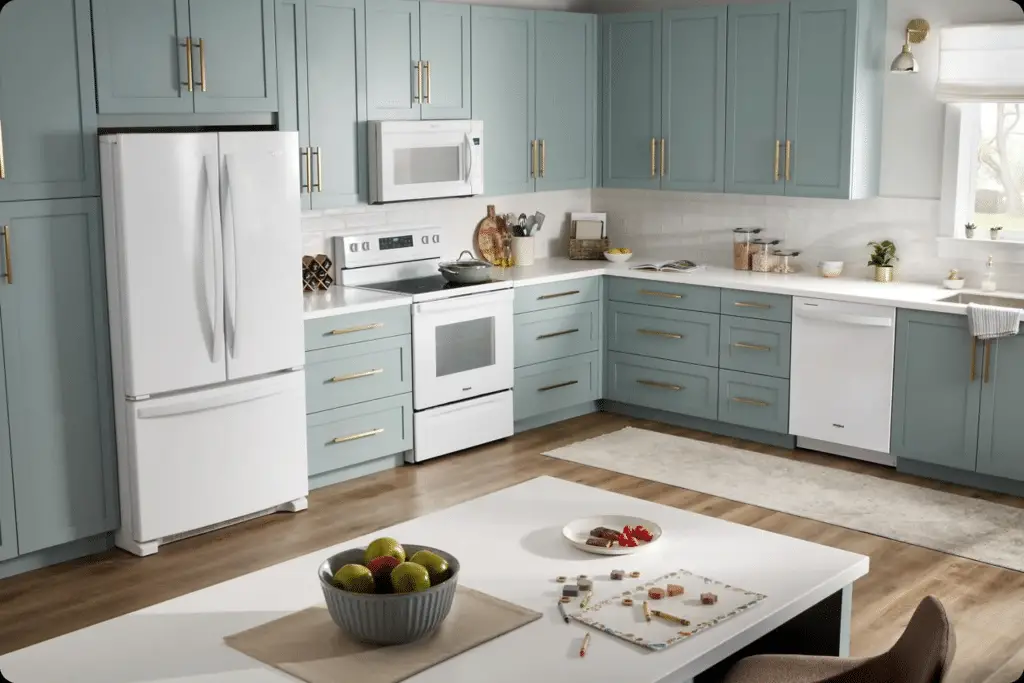 Imagine a sleek and stylish oven that also doubles as a microwave or a small dishwasher with multiple racks and wash settings. With the right compact and multi-function appliances, you can have a kitchen that is both efficient and stylish.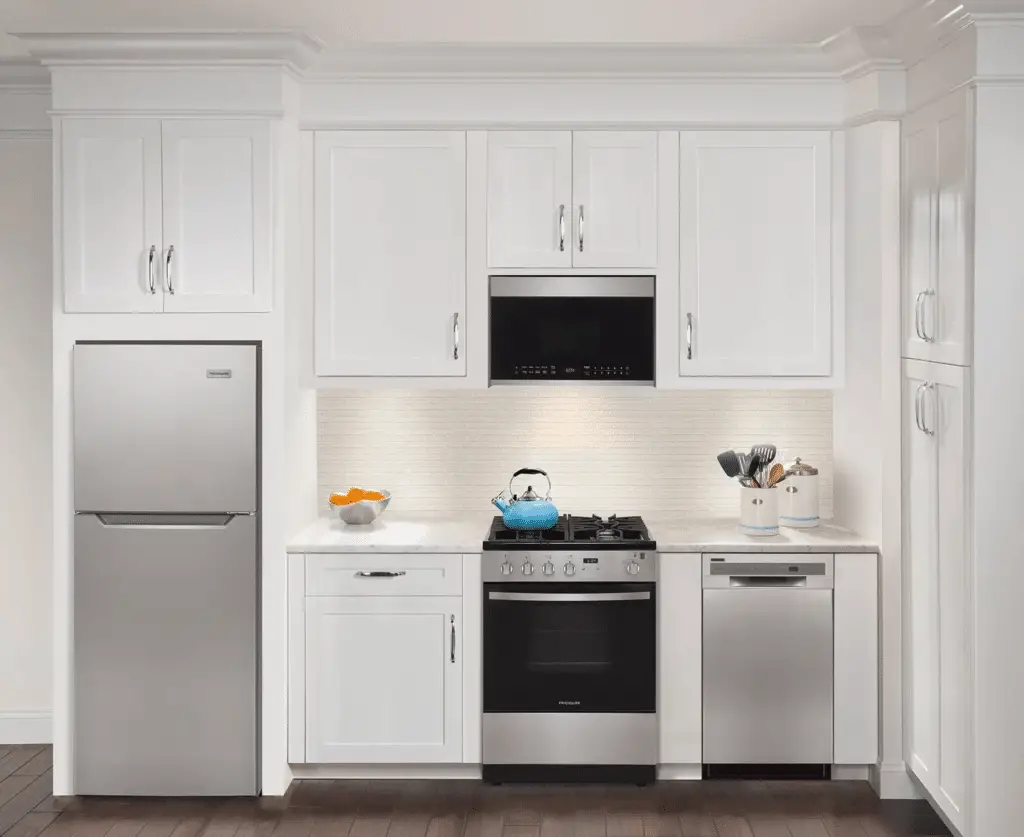 Additionally, showing off your space-saving gadgets to your friends and family is always enjoyable. Who knew an oven could create popcorn or a dishwasher could easily clean delicate wine glasses? Therefore, why settle for big and outmoded appliances when sleek and efficient ones that do it all are available?
Read more: Affordable and Creative Small Kitchen Renovation Tips
Aesthetic Upgrades
The kitchen is often the heart of the home, and it's important to make it a space that not only functions well but also reflects your personal style and aesthetic. That's where aesthetic upgrades come in, adding a touch of beauty and elegance to your condo kitchen.
Countertop materials
When choosing the right countertop material for a condo kitchen, you should think about how long it will last, how easy it is to clean, and how it will look.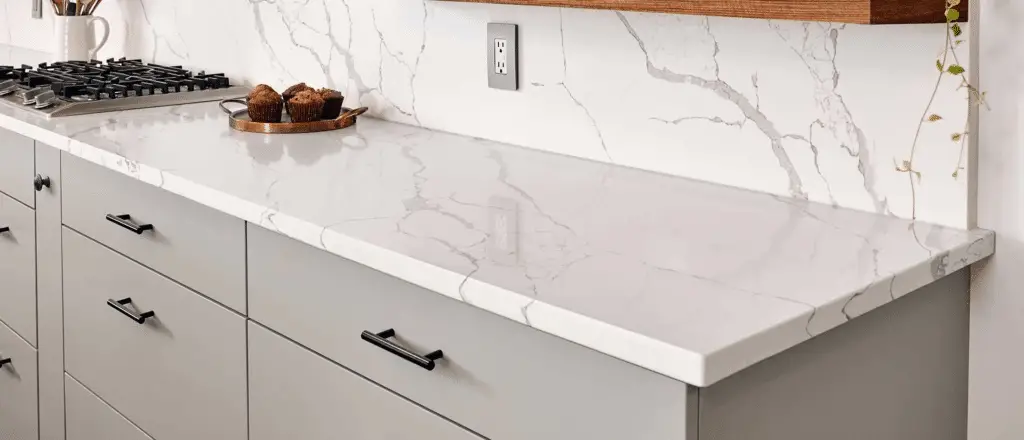 Quartz is a popular choice because it lasts long and is easy to clean. However, other materials like granite, marble, and butcher block can also be great choices depending on your tastes and lifestyle.
Granite and marble look nice and fit more to contemporary condo kitchens, but they need more maintenance and can get stained. Butcher block can create a warm and natural feel, but it must be oiled on a regular basis to avoid damage.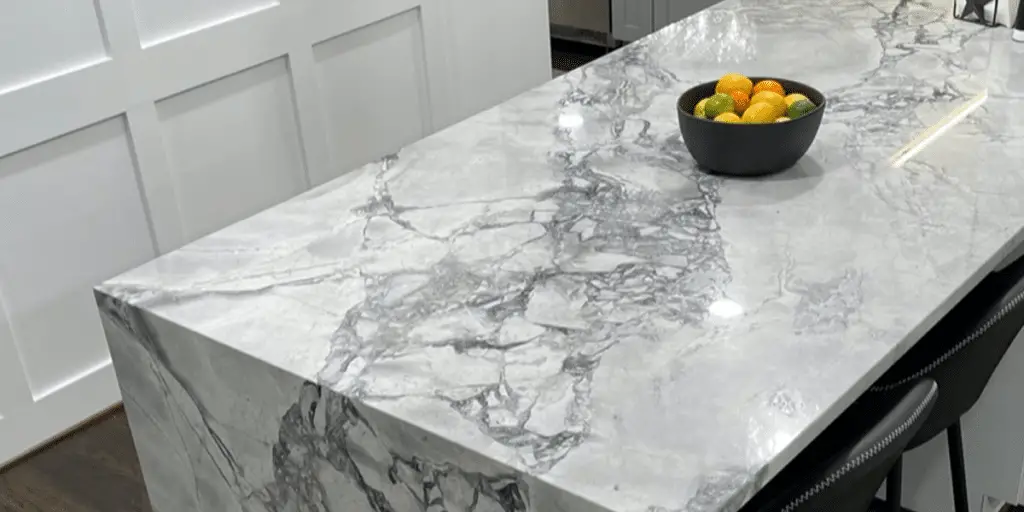 These countertop materials are great for condo kitchens because they last a long time, are easy to clean, and look nice. Because condo kitchens are often smaller, a countertop material that can handle regular wear and tear, such as spills, stains, and scratches, is essential.
Also, these materials need less care, which makes them good for busy city dwellers who might not have the time or money for regular maintenance.
Adding plants or greenery
Adding some greenery to your condo kitchen can do wonders for its overall aesthetic appeal. Not only do plants bring a touch of nature indoors, but they also help purify the air and create a calming atmosphere.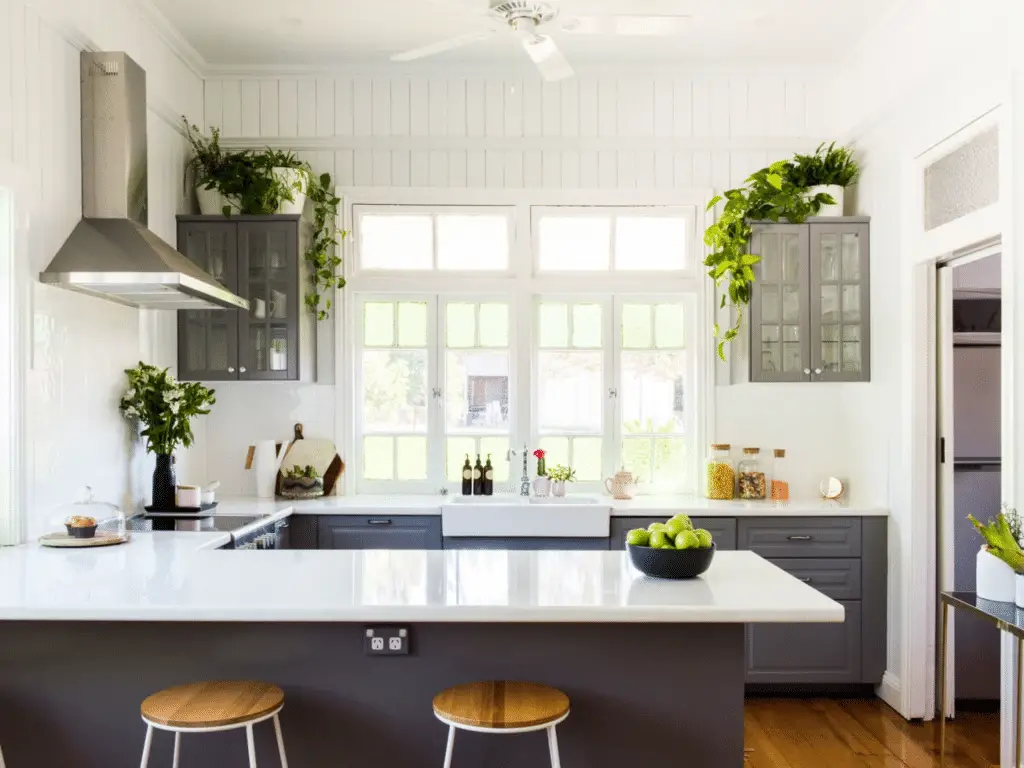 Whether you opt for a small potted herb garden on your windowsill or a larger statement plant near the dining room, incorporating some greenery into your kitchen design can be a fun and easy way to add some personality and warmth to the space.
Plus, tending to your plants can be a therapeutic activity and a way to unwind after a busy day.
Play with design elements
Ready to make your apartment kitchen the talk of the town? Integrate one-of-a-kind design features that are both entertaining and functional! Personalize your space with statement wallpaper that will have your guests exclaiming, "Wow, this is so you!" or vibrant tile patterns that will make them feel like they're walking on sunlight.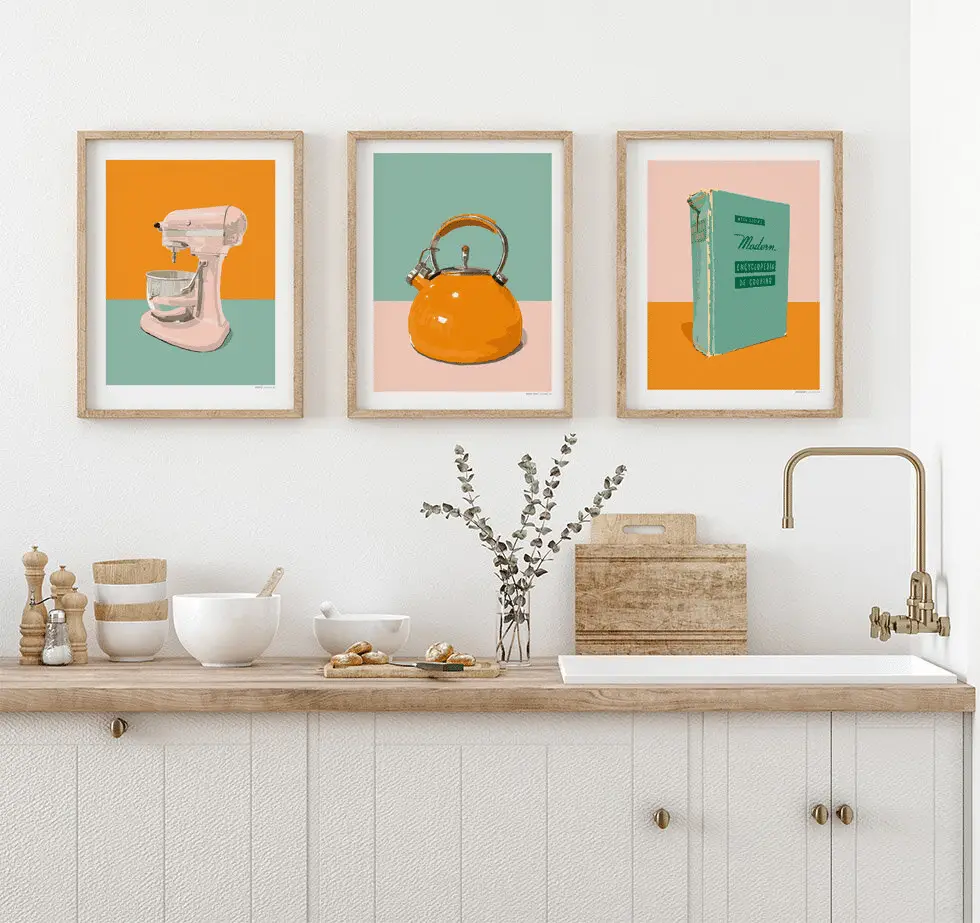 Don't forget about lighting – up the ante with a one-of-a-kind fixture that will have everyone asking, "Where did you get that?" Whether you go for a creative chandelier or a colorful pendant, your kitchen will be the star.
So why settle for a dull kitchen when you can have one that is as exciting and fantastic as you are? Allow your imagination to run wild and enjoy the good times in your fantastic new kitchen!
Adding pops of color and incorporating natural elements
Add bursts of color and natural materials to your kitchen space to make it feel like a breath of fresh air.
Whether you choose bright, dramatic colors, dark colored mix, or a more restrained palette, adding color to your kitchen is simpler than you think. Don't know how? Read or guide on small kitchen colors.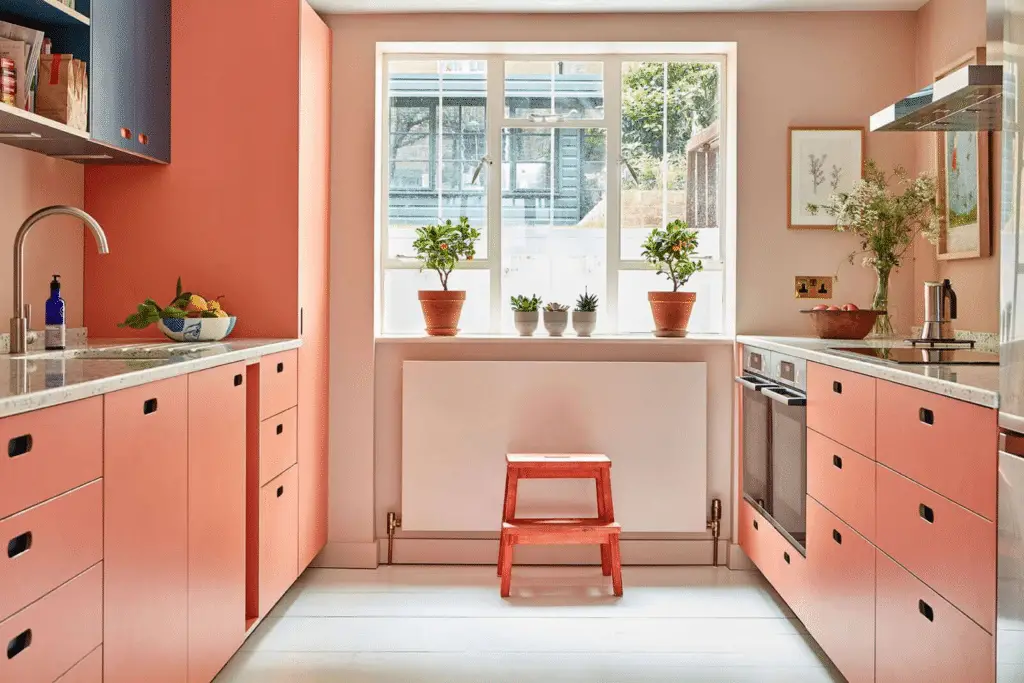 The possibilities are boundless, from brightly colored plates and glasses to bold statement art.
Not to mention natural items, such as a live plant or a wooden cutting board, can lend a touch of nature to your kitchen and make it feel like a comfortable retreat. Who says you have to pick between color and nature? Just pair them with a bright fruit dish or a wooden vase loaded with fresh flowers.
Create illusion of space
Don't let a small kitchen cramp your style! Get ready to work some magic with a few simple tricks to make your space feel bigger.
Mirror, mirror on the wall – reflecting surfaces can make your kitchen feel twice as tall! Swap out bulky cabinets for open shelves, toss out any unnecessary walls, keep your countertops clear, and embrace bold colors to give your kitchen a lively personality.
With endless tips to make a small kitchen look spacious, you'll be cooking up a storm in a free and playful kitchen in no time!
Conclusion
"Your home should tell the story of who you are, and be a collection of what you love."

– Nate Berkus.
By upgrading your condo kitchen with unique design elements, natural accents, and strategic lighting, you can create a space that not only reflects your personal style, but also enhances your daily living experience.
But don't forget about functional upgrades, like adding additional storage or upgrading your appliances, that can make your kitchen more efficient and enjoyable to use. By combining both form and function, and keep in mind some common mistakes during designing a kitchen, your condo kitchen can truly become the heart of your home.
So, will you start your condo kitchen renovation right away?